The Sun Today : Updated September 17, 2019
Solar Flare Risk

M-Class: 01%

X-Class: 01%




Active Watches

Geomag. Storm NO

Radiation Storm NO
| | | |
| --- | --- | --- |
| | Solar X-Rays: | Geomagnetic Field: |
3-Day Geomagnetic Forecast [Details]
September 17

September 18

September 19

3 (G0)
Max Kp

3 (G0)
Max Kp

2 (G0)
Max Kp

Prob-M 05%
Prob-H 20%

Prob-M 05%
Prob-H 25%

Prob-M 01%
Prob-H 15%
DSCOVR REAL TIME SOLAR WIND | ACE

24 Hour Geospace (Latest)



GLOBAL D-LAYER ABSORPTION
[Expand]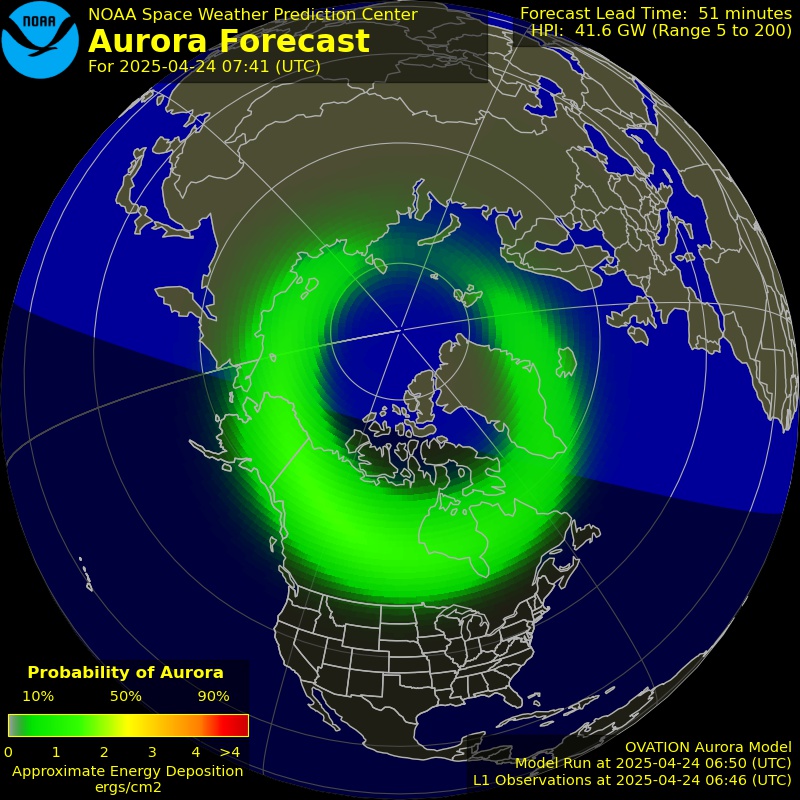 [Expand]
[More Magnetometers]
SolarHam is a website all about the Sun and how it affects Earth. It is also an Amateur (Ham) Radio website.

SolarHam is routinely updated with breaking news, sometimes hours before other Space News websites. You can trust SolarHam.com for the most up to date and accurate solar information on the internet.

SolarHam.com launched on March 15, 2006. The purpose of the website is to provide real time solar news, as well as data from various sources, all located in one spot for easy navigation. Sources include,

NOAA Space Weather Prediction Center (SWPC),
Solar Dynamics Observatory (SDO),
Solar and Heliospheric Observatory (SOHO),
Solar Terrestrial Relations Observatory (STEREO),
Advanced Composition Explorer (ACE),
Large Angle and Spectrometric Coronagraph Experiment (LASCO),
as well as many others.
78,460,000
Unique Visitors
Since April, 2006
Thank You!

AVERAGES | JUL Solar Flux 67.1
| Sunspots 1.6
| Flare Max -.-
Welcome to SolarHam.com &nbsp All of your solar and aurora needs in one place!
Latest Space Weather News and Updates
September 1, 2019 @ 13:30 UTC
Storming Continues / New Sunspot
Finally a little bit of excitement during the past 24 hours when it comes to spaceweather.

Geomagnetic storm conditions persist on Sunday as the coronal hole stream continues to move past Earth above 600 km/s. Visible aurora was reported across many locations from the northern tier of the lower USA, Canada and Alaska. Jennifer Daurity shares with us the nice aurora photo below captured early Sunday morning from Alaska. Visible aurora will remain possible during the next 24 hours while the high speed solar wind continues to stream past our planet. A gradual return to quieter conditions should be expected within the next 48 hours.
In other news, a small spotted region formed at middle latitude and was assigned AR 2748. This is the first sunspot to appear in almost a month. The chances for noteworthy solar flares should remain very low. Stay tuned to SolarHam.com for the most up to date spaceweather information.
August 31, 2019 @ 12:10 UTC
Moderate Geomagnetic Storm in Progress (UPDATED)
UPDATE: The moderate (G2) storm threshold was reached at 14:20 UTC.

As expected, a solar wind stream flowing from a large Earth facing coronal hole is now moving past Earth. Minor (G1) geomagnetic storming is being observed at higher latitudes. A watch for moderate (G2) storming will remain in effect for the next 24 hours. Aurora sky watchers should remain alert should local weather and light conditions allow.
ALERT: Geomagnetic K-index of 6
Threshold Reached: 2019 Aug 31 1420 UTC
Synoptic Period: 1200-1500 UTC
Active Warning: Yes
NOAA Scale: G2 - Moderate
Potential Impacts: Area of impact primarily poleward of 55 degrees Geomagnetic Latitude.
Induced Currents - Power grid fluctuations can occur. High-latitude power systems may experience voltage alarms.
Spacecraft - Satellite orientation irregularities may occur; increased drag on low Earth-orbit satellites is possible.
Radio - HF (high frequency) radio propagation can fade at higher latitudes.
Aurora - Aurora may be seen as low as New York to Wisconsin to Washington state.
---
Older News Archive | Current Month


Prepared jointly by the U.S. Dept. of Commerce, NOAA,
Space Weather Prediction Center
UPDATED 2019 September 17 0030 UTC

.24 hr Summary...
Solar activity was at very low levels. The solar disk was spotless. A
possible filament, visible in SDO AIA 304 in the N hemisphere near
center meridian but not visible in ground based H-Alpha, exhibited some 
movement between 16/0900 and 16/1300 UTC. It is difficult determine with
available data if the feature was re-absorbed or if it lifted off the
solar disk. Further analysis will be accomplished as data becomes
available. At this time, no Earth-directed CMEs were observed in
available imagery.

.Forecast...
Solar activity is expected to be at very low levels on 17-19 Sep.

[Report of Solar-Geophysical Activity]


A - Alpha (single polarity spot).
B - Beta (bipolar spot configuration).
G - Gamma (atypical mixture of polarities).
BG - Beta-Gamma (mixture of polarities in a dominantly bipolar configuration).
D - Delta (opposite polarity umbrae within single penumbra).
BD - Beta with a Delta configuration.
BGD - Beta-Gamma with a Delta configuration.
[Latest NOAA Sunspot Summary]
[Latest Solar Region Summary (SRS)]
[SolarHam Sunspot Summary]